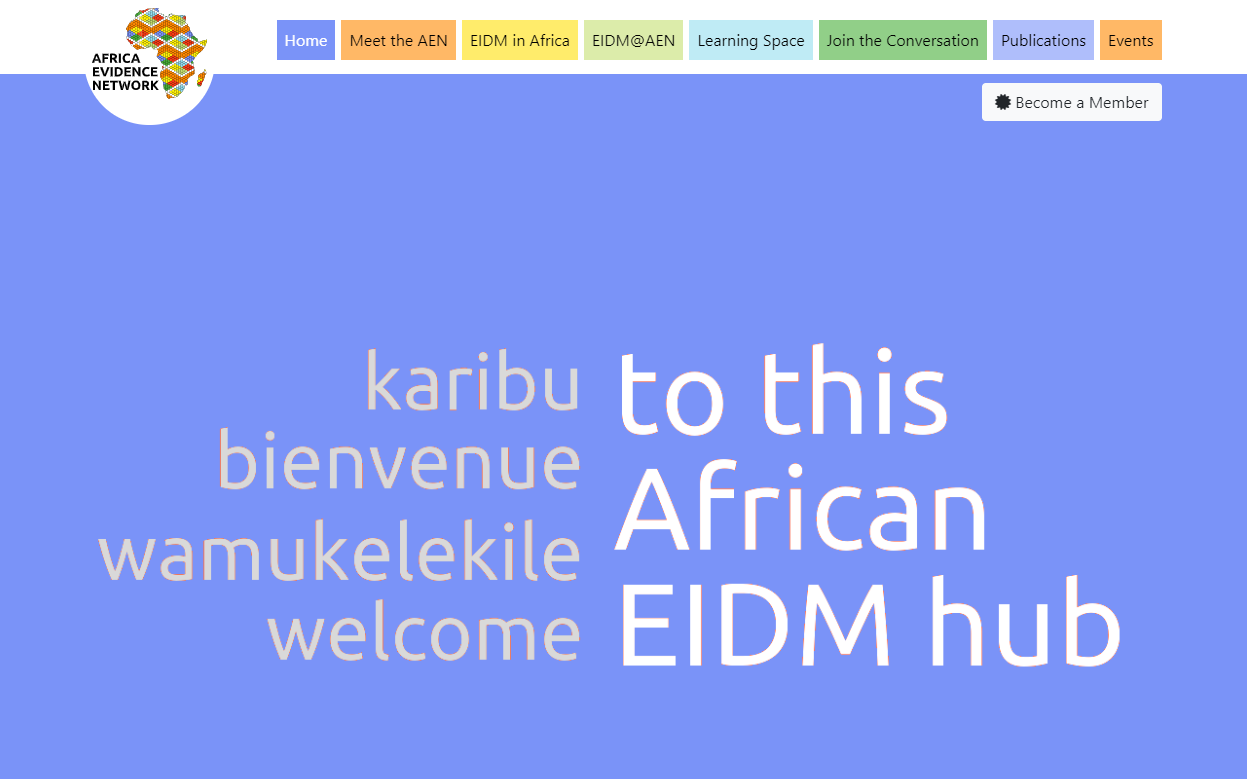 The Africa Evidence Network (AEN) secretariat has been working on rebuilding the AEN's website over the last five months, launching the first phase of the new evidence-informed decision-making (EIDM) hub in early September - just in time for the Africa Evidence Week celebrations.

The secretariat is hoping the new website will grow to become a hub for EIDM in Africa: we want the hub to be a platform from which we advocate for our African innovation, excellence, and leadership in EIDM; in which we learn about the EIDM landscape and innovations in Africa; where we can inform and be informed of the latest EIDM developments; and where we can connect as a community dedicated to making EIDM in Africa a reality.

We welcome your feedback on our new website and ways you think we could improve it as we continue to refine it: ace@uj.ac.za.